Ask Dr Ben factsheet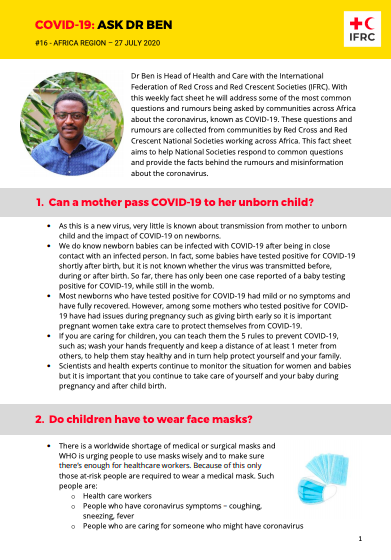 Download
Resource details
Resource type: Factsheet
Organisation: IFRC
Region: Africa
Category: COVID-19
Tags: Africa, Community feedback, COVID-19, Epidemics, French...
Publication year: 2020
Language: English
Description
This factsheet accompanies the feedback report by addressing the top 4 to 5 questions and rumours posed by communities. It is designed to help NSs tackle key questions and rumours in an accurate and precise manner. Available in English and French.
Share