Case studies
Case studies are a great way to share good practices, learnings, and solutions from the field. These studies can provide inspiration and advice for those working in similar contexts and are a great way to spotlight the work of National Societies. Browse case studies geographically below or explore all case studies thematically using the search function. You can also submit your own case studies to be added to the CEA Hub by using the template at the bottom of the page and emailing your case study to lselby@redcross.org.uk.
Discover our latest case studies
10 October 2022
CEA in Covid-19, highlights
This document highlights just some of the activities and impacts achieved by the Red Cross Red Crescent Movement…
Write your own case study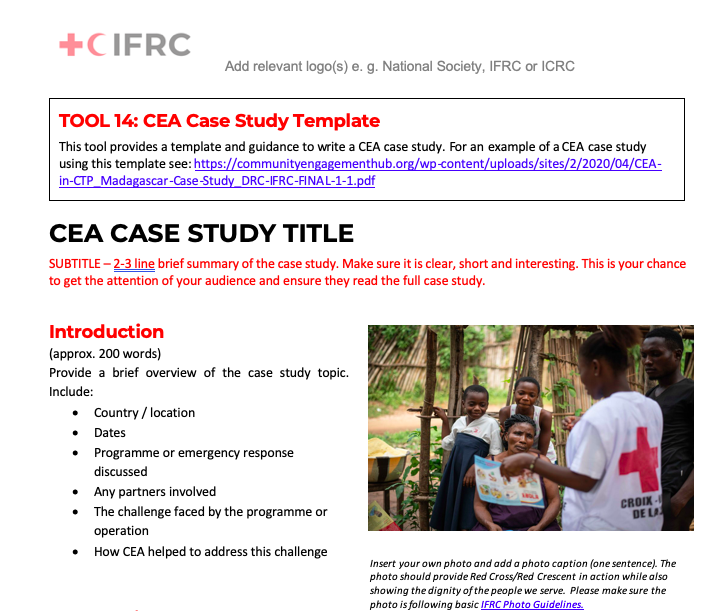 1 April 2020
CEA case study template
An IFRC template document for a Community Engagement and Accountability (CEA) case study. This document provides you with the layout, headings and prompts needed to produce your own CEA study.