Community engagement and accountability in Covid-19 flash feedback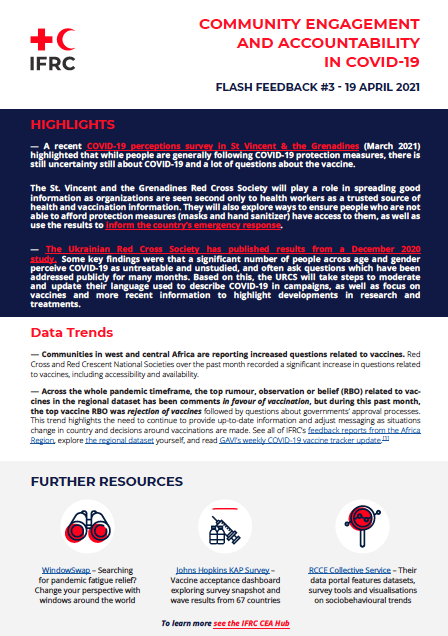 Download
Resource details
Resource type: Report
Organisation: IFRC
Region: Global
Category: COVID-19
Tags: Community feedback, COVID-19, Feedback, Perceptions, Spanish...
Publication year: 2021
Language: English
Description
Every month, the IFRC Secretariat Community Engagement and Accountability team publishes the latest COVID-19 feedback and perception highlights, data trends and useful resources collected and published by National Societies, IFRC and others. Available in English and Spanish.
Share