Updated Epidemic Control training package for volunteers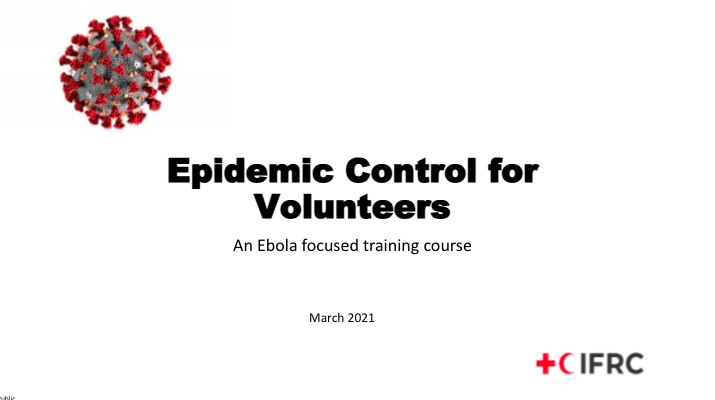 Download
Resource details
Resource type: Training Material
Organisation: IFRC
Region: Africa
Category: COVID-19
Tags: Community feedback, Epidemic control, French, RCCE, Training...
Publication year: 2021
Language: English
Description
An updated Epidemic Control for Volunteers/RCCE training package for volunteers, setting up of the qualitative community feedback mechanism used in the Ebola response in DRC, and working through the RCCE Collective Service to collaborate on key RCCE activities. Available in English and French.
Share