Support for staff, volunteers and communities in an outbreak of COVID-19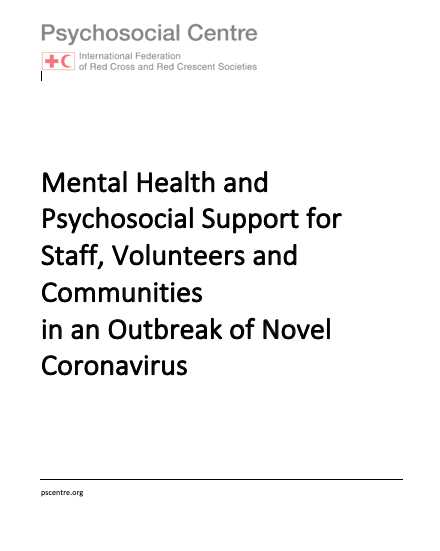 Download
Resource details
Resource type: Tool
Organisation: IFRC
Region: Global
Category: COVID-19
Tags: , COVID-19, Disease, Emergencies, Epidemics...
Publication year: 2020
Language: English
Description
This briefing note provides background knowledge on the MHPSS aspects related to COVID-19 and suggests MHPSS activities that can be implemented. The messages can be helpful for those in contact with patients or relatives and feel the strain of working and living during the epidemic.
Share