Knowledge, attitudes and practices (KAP) assessment on Covid-19 (round 3)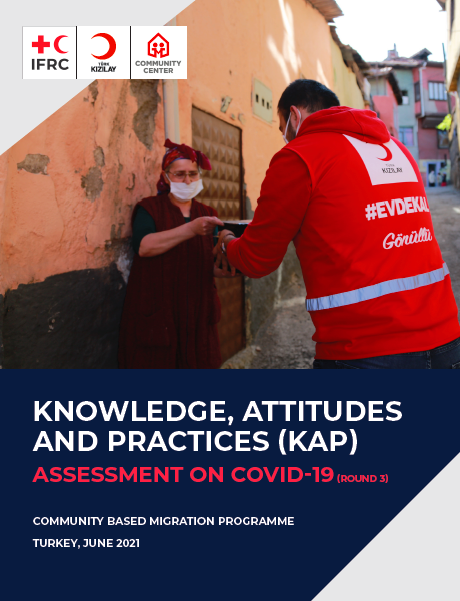 Download
Resource details
Resource type: Report
Organisation: IFRC, Toplum Merkezi, Turkish Red Crescent
Region: Europe
Category: COVID-19
Tags: Assessments, Community feedback, KAP, Migration, Perceptions...
Publication year: 2021
Language: English
Description
This report captures the third round of findings from a KAP assessment carried out by the Turkish Red Crescent Society. The findings of the assessment are intended to inform an understanding of community perceptions of, and knowledge about, COVID-19 and, in turn, shape risk communication, behaviour change and community engagement activities.
Share