COVID-19: Rapid assessment tool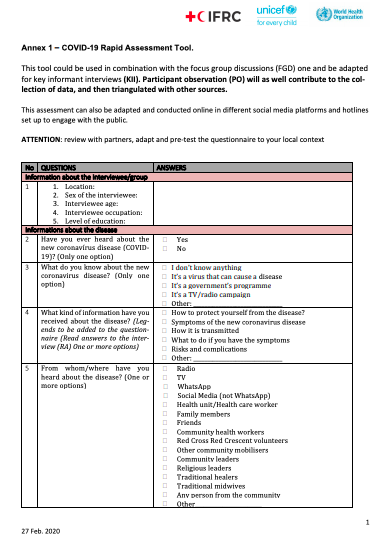 Download
Resource details
Resource type: Tool
Organisation: IFRC, UNICEF, WHO
Region: Global
Category: COVID-19
Tags: Arabic, Community feedback, COVID-19, Data collection, Disease...
Publication year: 2020
Language: English
Description
This tool could be used in combination with the focus group discussions (FGD) one and be adapted for key informant interviews (KII). Participant observation (PO) will as well contribute to the collection of data, and then triangulated with other sources.
Related Resources
Share