The pandemic fatigue first aid kit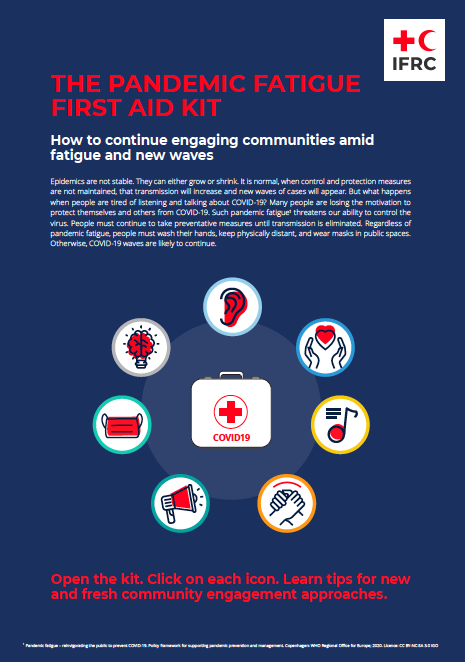 Download
Resource details
Resource type: Tool
Organisation: IFRC
Region: Global
Category: COVID-19
Tags: Asia Pacific, Bahasa, Community work, COVID-19, Pandemic...
Publication year: 2020
Language: English
Description
Pandemic fatigue is real and spreading. Many people are losing the motivation to follow the recommended behaviours to protect themselves and others from COVID-19. This Community Engagement First Aid Kit will provide National Societies and volunteers with tips on how to revitalize their community engagement approaches to overcome pandemic fatigue.
Share