Finding community-led solutions to COVID-19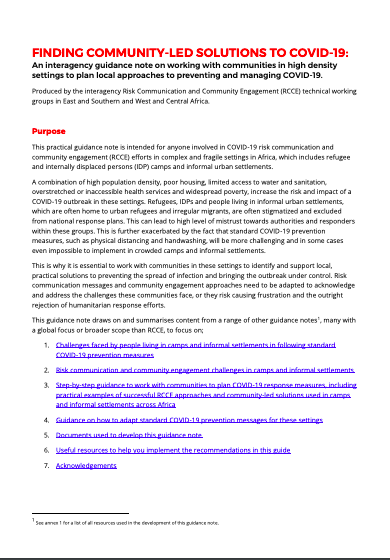 Download
Resource details
Resource type: Guidance note
Organisation: RCCE technical working group
Region: Africa
Category: COVID-19
Tags: Africa, Camps, COVID-19, Disease, Epidemics...
Publication year: 2020
Language: English
Description
An interagency guidance note on working with communities in high density settings to plan local approaches to preventing and managing COVID-19. This guidance note is intended for anyone involved in COVID-19 risk communication and community engagement (RCCE) efforts in complex and fragile settings in Africa. Available in English and French.
Related Resources
Share