COVID-19 Analysis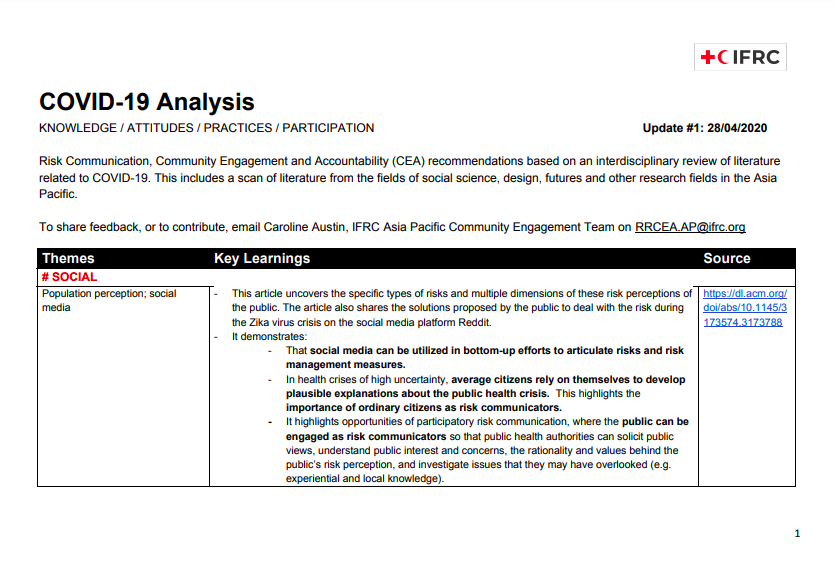 Download
Resource details
Resource type: Literature review
Organisation: IFRC
Region: Asia-Pacific
Category: COVID-19
Tags: Asia Pacific, COVID-19, Disease, Emergencies, Epidemics...
Publication year: 2020
Language: English
Description
Risk Communication, Community Engagement and Accountability (CEA) recommendations based on an interdisciplinary review of literature related to COVID-19. This includes a scan of literature from the fields of social science, design, futures and other research fields in the Asia Pacific.
Share