Countering stigmatisation in the humanitarian response to COVID-19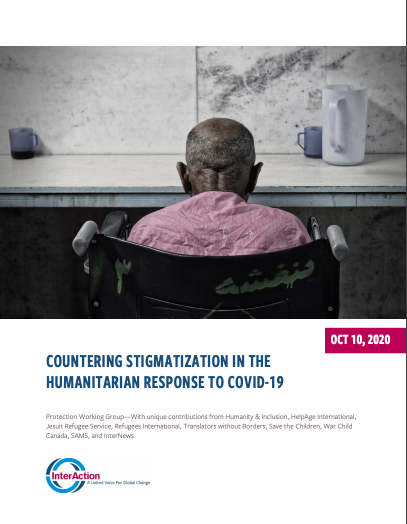 Download
Resource details
Resource type: Report
Organisation: InterAction
Region: Global
Category: COVID-19
Tags: COVID-19, Health, MHPSS, Stigma, Stigma prevention...
Publication year: 2020
Language: English
Description
This report looks at how stigma affects people's access to health care. The report also highlights the role of misinformation and language in creating what the WHO has termed an 'infodemic'. Whether intentional or unintentional, misinformation leads to the stigmatisation of patients, doctors, immigrants, and other affected communities.
Share