Too much information: A public guide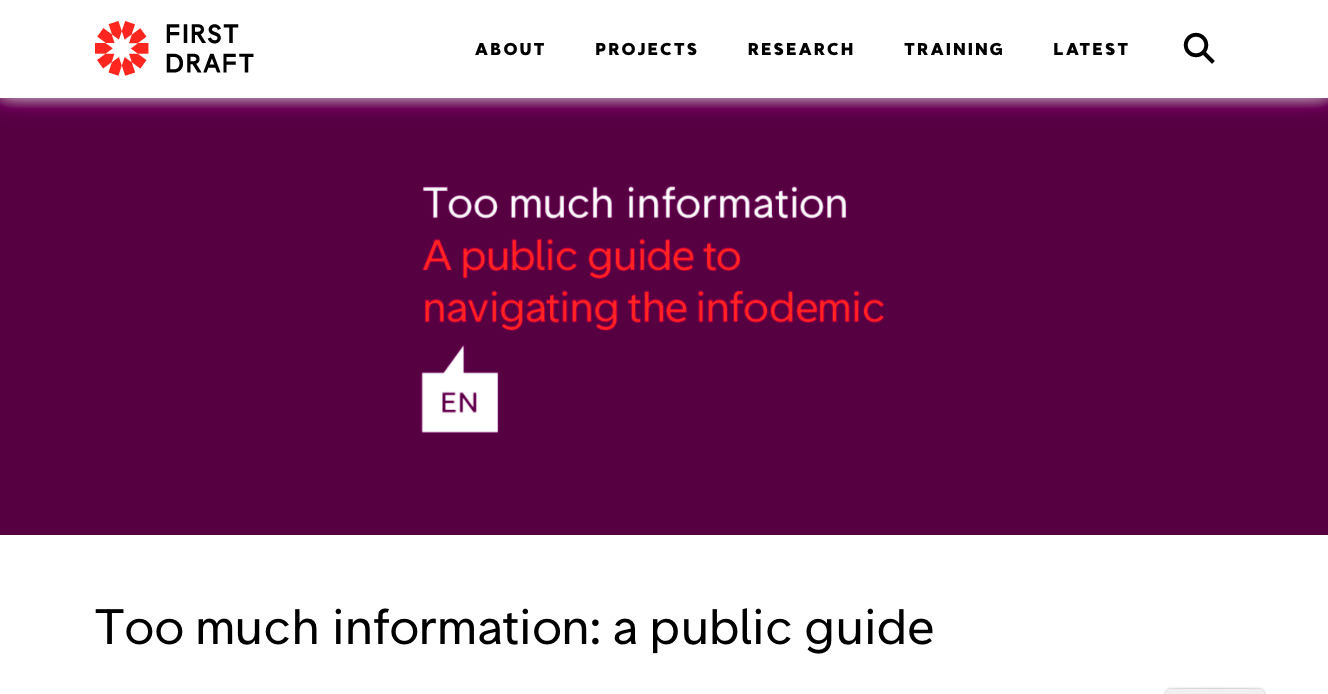 Download
Resource details
Resource type: Guide
Organisation: First Draft
Region: Global
Category: COVID-19
Tags: Community feedback, COVID-19, Epidemics, Information, Information as aid...
Publication year: 2021
Language: English
Description
This guide explains where misinformation comes from and why it spreads. It will help readers decide what's worth sharing, and give you advice on having difficult conversations with friends and family members who repeat something you consider to be harmful or misleading.
Related Resources
Share