Summary of COVID-19 in the Americas: Listening to the most vulnerable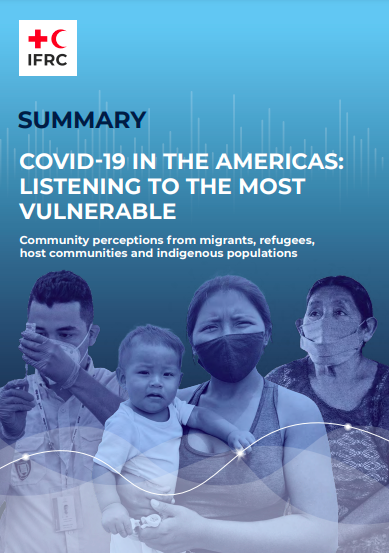 Download
Resource details
Resource type: Report
Organisation: IFRC
Region: Americas
Category: Assessments and surveys, COVID-19
Tags: COVID-19, Indigenous populations, Migrants, Research, Trust...
Publication year: 2022
Language: English
Description
This is the short version of the COVID-19 in the Americas research. This summary contains the essential key findings and offers hands-on recommendations around four main areas: the impact of of health information, the trust, awareness, and access of COVID-19 vaccines, and the socio-economic impact of the pandemic. The full report can be found under the 'related resources'.
Share