COVID-19: Community perceptions in Malaysia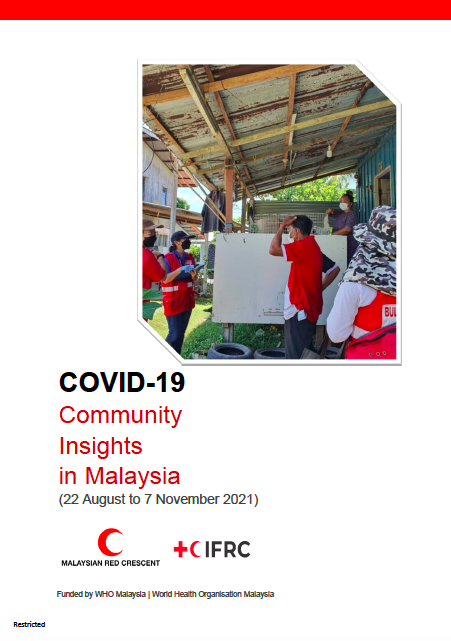 Download
Resource details
Resource type: Report
Organisation: IFRC, Malaysian Red Crescent, WHO
Region: Asia-Pacific
Category: Assessments and surveys, COVID-19
Tags: COVID-19, Misinformation/ rumours, Perception Survey, Perceptions, Vaccines...
Publication year: 2022
Language: English
Description
This report analyses community perceptions of COVID-19 in Malaysia to understand the communities' knowledge, questions and communication preferences around COVID-19 and COVID-19 vaccines. The report is split in to different rounds, each round can be found under 'related resources'.
Share